Unearthly Sleuths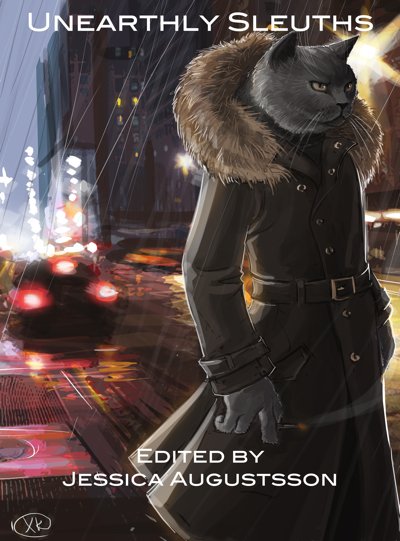 So what is detective fiction? Where does the idea of solving mysteries come from? The biblical cross-examination of the two elderly lechers by Daniel to save the life of an innocent; Oedipus's discovery of the truth about origins by questioning witnesses; Scheherazade's story of a dead young woman hidden in a chest and a vizier ordered to find the murderer within three days or forfeit his life; Yuan and Ming dynasty tales of local magistrates who are involved with many cases simultaneously; Edgar Allan Poe's C. August Dupine who solves the mystery of the death of two women living in the Rue Morgue, a fictional street in Paris. Detective fiction has been around for ages, and has taken many forms, all in the pursuit of solving a puzzle, answering a question that has eluded others. In this anthology, more than a dozen creative authors have sent their mystery-solving sleuths to other worlds, both fantastical and futuristic. Join us in solving our other-worldy puzzles!

Available on Amazon here and Amazon UK here.
Phantasmical Contraptions
& Other Errors
Steampunk tales of bravery and derring-do, of dreams and hopes, of characters big and small. Come along with us on this steam-driven rollercoaster ride of adventure!

Available on Amazon here and Amazon UK here.
Encounters
In Encounters, the second spec fic anthology by JayHenge Publishing, we reveal what happens when different species, populations, times—or even objects—meet.

Ever since Robinson found a stranger's footprint on his solitary island, literature—and especially Science Fiction and Fantasy literature—has been fascinated by meeting the Other.

Find Encounters on Amazon.com here, and Amazon.co.uk here.

Fenix Reviews Encounters.
Other Days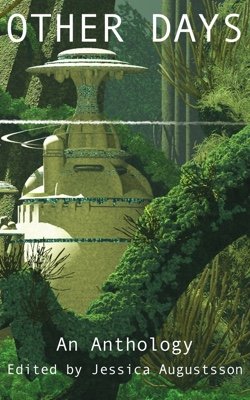 In turn funny, whimsical, thought-provoking and light-hearted, Other Days takes the reader through space and to cyberspace, back in time and into the future, where humans might be beasts, beasts human, and gods mistaken for commoners.

We hope you enjoy this eclectic collection of original stories by seasoned writers and exciting new authors from around the globe.

You can find Other Days in the US Amazon store here and the UK Amazon store here.

Fenix Reviews Other Days .
The Axe and the Throne
It is a fool's errand and Tallos knows it, but against his own better judgment and the pleading of his wife, Tallos has committed himself to a voyage north. His lifelong friend's eldest sons are said to have been taken by Northmen, a raiding people ill-reputed for their savagery. The boys are already dead, Tallos knows, and in that dark place of grim reasoning he wishes only to find their corpses quickly so he can fulfill his promise and return to his wife. Instead, he finds something far worse.

Listed as the #1 Best Seller in Viking/Norse Fantasy on Amazon, JayHenge Publishing is pleased to offer you M.D. Ireman's The Axe and the Throne, book 1 in the Bounds of Redemption series.

You can find the first volume of this epic fantasy on Amazon, Barnes & Noble, and Kobo.
Heaven's Edge Trilogy

Qeya has spent her life aboard a ship adrift on heaven's edge. Being Royal means more than being groomed to rule her home planet. Though young, she can wield a scythe blade and suck the life out of her enemy, literally. That her whole life has been planned out for her, including whom she will marry, has never bothered her...until her ship is attacked.
Forced to lead before she is ready, Qeya must find a way to put aside ancient prejudices so they can all survive. Old enemies must form new alliances if they are to last the night. For no one knows the secrets of the new world and only a few can survive the living nightmares at heavens edge.

Ohre suppressed his wild nature while living on board Datura 3. Plucked from the bottom of the ocean as a boy, he struggled to learn the ways of the land dwellers. He never asked to live with the heaven-sailing miners. But when his adopted clan's ship is attacked, he must give into the instincts he long fought against.
After fighting to keep Qeya and the Royal children, alive, he finds himself abandoned once more.

JayHenge is happy to present Qeya for Kindle here and Ohre here. And finally, available for pre-order, Tamn, Qeya's betrothed. Crashed on the planet below, plagued by monsters both external and internal, Tamn begins to enjoy the flowing rage and chole dust alike.
Intrepid Horizons
Intrepid Horizons — The third collection of speculative fiction stories from JayHenge Publishing, gathered and edited by Jessica Augustsson. Within, you will find tales of courage and bravery, heroic journeys and audacious adventures, in the space where the known and unknown meet.

Come along on our travels through space, time, or even the most mundane circumstances, as they change what life is like, from space colonization and rocket ships to whirling sand and magical shoes that whisk us away to intrepid horizons.
Brother
of the Chief
In the hot and dry Utah territory in 1857, Young Nick Wilson is bored with his lonesome chores of weeding the garden and tending sheep, while his older brother is permitted to hire out to the neighbors and cut cedar posts beside their pa.
Pa tells Nick that he must show some responsibility with his own chores before he asks to work for someone else. In his boredom, Nick has forgotten to fasten the gate to the sheep pen—again.
When some members of the Shoshone tribe pass by on their way to a nearby rendezvous to trade furs, they cross paths with Nick, and are delighted to discover the boy speaks their language. They allow Nick to ride one of their ponies, and offer to give him the pony if he will go home with them.
While Nick enjoys his pony ride, the neglected sheep get into the family vegetable garden, destroying the family's winter food stores. Nick's pa tells him he'll never amount to anything and sends him to bed without supper.
Filled with remorse and regret, Nick decides to spare his pa the burden and agrees to go with the Shoshone.

You can find this book in the US Amazon store here and the UK Amazon store here.
Circus School
Haiku
Joanna Wright fulfilled a life-long dream of attending circus school. Along her journey, she recorded her thoughts and experiences in the form of haiku. She hopes that you enjoy this little poetic window into what became one of the hardest and most fulfilling periods of her life.

JayHenge is happy to present Circus School Haiku on the Amazon store here and on Kindle here.